IN THE HEART OF STUDIO ROW
Located across from The Church Studio, on Studio Row; Duets is a newly remodeled boutique property located on the second story of a 1913 brick building, above a fresh acai bowl and smoothie restaurant called ah-sigh-e, and Studio Row Coffee. In keeping with the musicality of the neighborhood, our two suites are beautifully decorated, honoring the legendary artists and music scene of Tulsa, Oklahoma.
​A 2-year historic renovation was completed in 2020, offering beautiful and modern amenities. The building is owned and managed by the same team that owns The Church Studio, the historic recording studio of Leon Russell.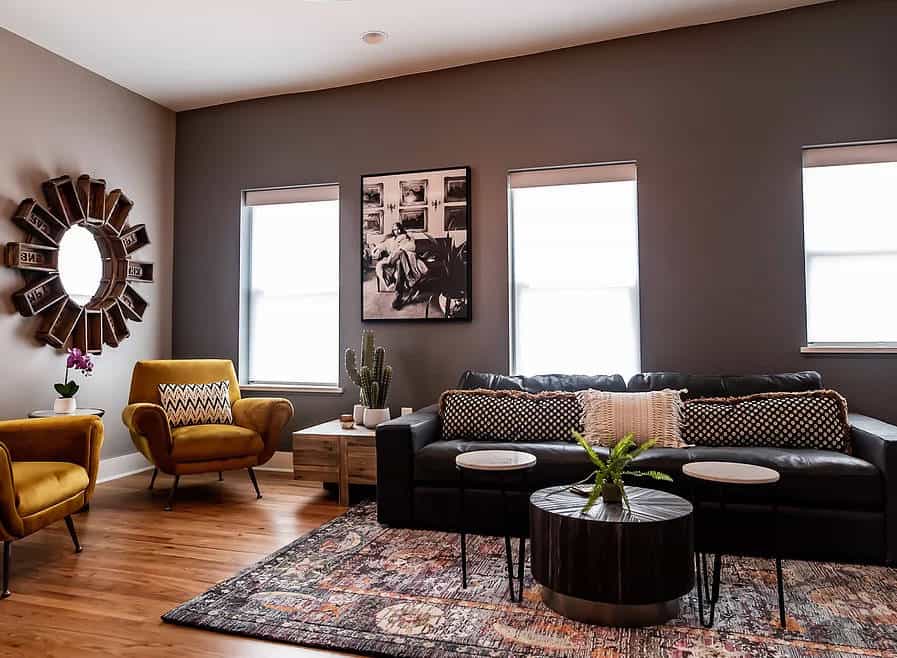 Each of our two rooms is tastefully decorated with one king bed, luxury linens, music-themed decor with a lovely view of the historic Church Studio and downtown Tulsa.

Enjoy items in your room or venture on your own enjoy breakfast or lunch at one of the Studio Row restaurants, boasting fresh and unique offerings.

We keep things fresh for you daily with upscale toiletries, luxury robes, and an experience you won't forget.

Whether you need to look up nearby sites to visit or stay connected to work, we have complimentary high-speed Internet. Just ask us for the password.

You'll enjoy finding unique items at The Church Studio, Hummingbird Fine Craft, Studio Records, GardenDeva, and Adorn.
Check out the local dining scene including Mango's Cuban Cafe, ah-sigh-e, Studio Row Coffee, Leon's Smoke Shack, and Freeway Cafe.

Opening in the Summer of 2021; The Church Studio is a recording studio, audio engineering school, event center and also offers daily historic tours.